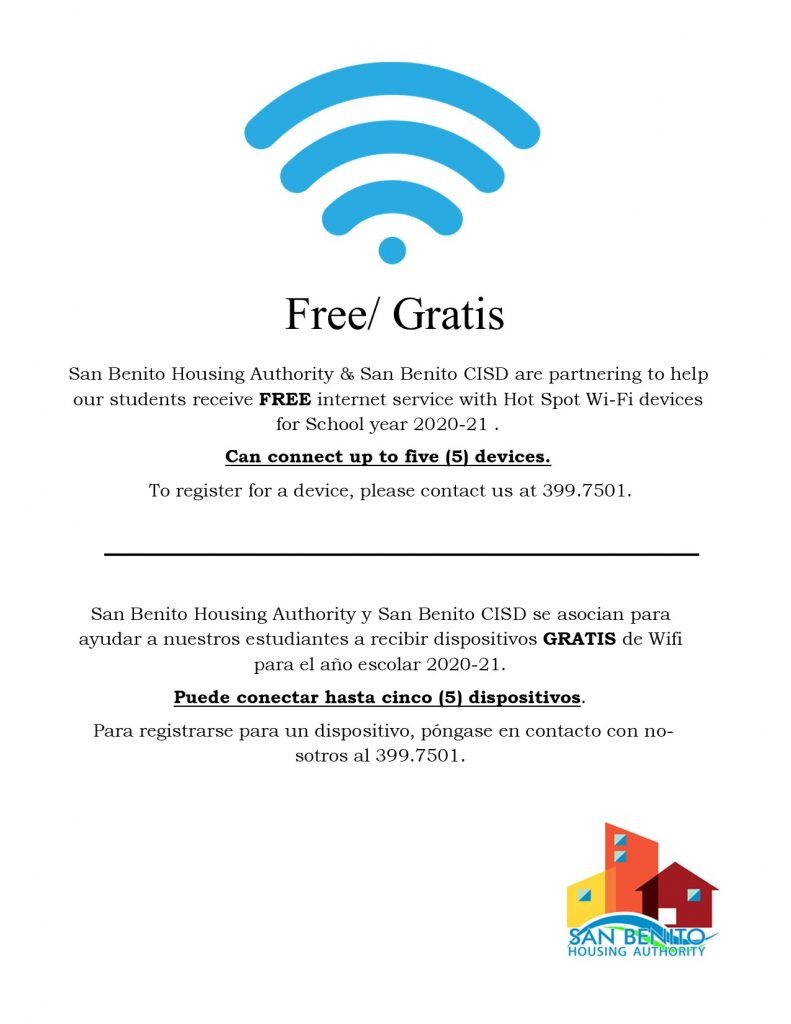 FREE wifi devices are ready for pick-up
8 am -12 noon & 1:00 – 5:00 pm.
  
Vista Park Residents
Please come by

100 Cornejo Drive Office
La Hermosa Residents
Please come by

1155 S. McCullough Office
Be prepared to come in our office
to fill out the
Registration Form below.


Congratulations Class of 2020!
Congratulations to America Sanchez, Esperanza Delgado, Annette Rodriguez, Danna Ramirez, Rolando Rosas, Gamaliel Rodriguez (not pictured), and Samantha Morales (not pictured) for achieving your goal as you faced unprecedented challenges in your final semester.  Your tenacity and perseverance will be strong traits to enable you to seize your future!  We would also like to salute their parents for providing a great support system and guidance.
Monday through Friday:
8am to 5pm
Phone: (956) 399-7501
Fax: (956) 399-5413
1400 N. Reagan Street,
San Benito, Tx 78586