A Message to HCV Landlords from Executive Director: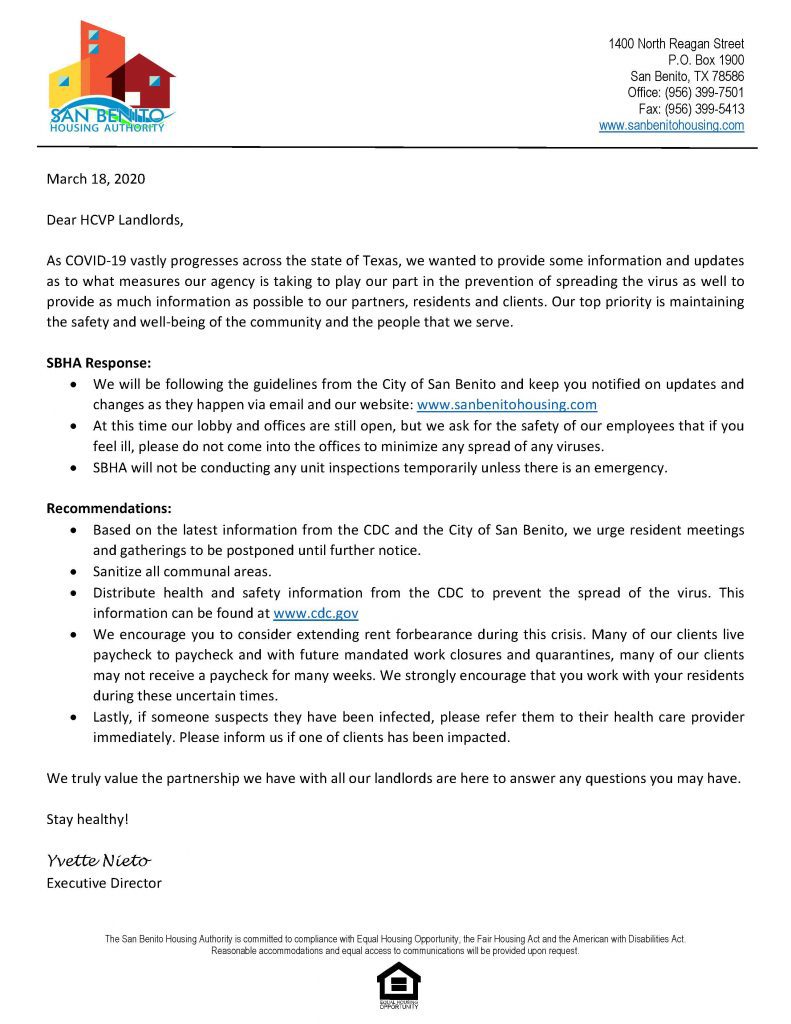 A Landlord Seminar will be offered quarterly to familiarize landlords and owners with SBHA's programs and updates.  These seminars will be held from 2:00 p.m. to 4:00 p.m. at SBHA's Main Office (1400 N. Reagan).  
Landlord Seminars are scheduled on:

January 22, 2020
April 22, 2020
July 14, 2020
October 22, 2020
Click on Presentations below to view and/or print them.
Monday through Friday:
8am to 5pm
Phone: (956) 399-7501
Fax: (956) 399-5413
1400 N. Reagan Street,
San Benito, Tx 78586